September 7th and 8th was the 2nd Annual Lodge Clubman and Rossignol Hachimantai 2-day Mountain Biking event! Last Saturday and Sunday 10 members including our hosts met at Lodge Clubman in Hachimantai to try out the newest Rossignol Mountain Bikes and learn how to ride them.
We left in the morning and went to a nearby park. Some of us, including me, had never ridden a serious mountain bike before, so Clubman's Guide Junya Kuragane demonstrated the basics of how to use the brakes properly, go up and down steep slopes, and how to maneuver on rough terrain. It was outstanding! I had a mountain bike when I was in high school, but the ones that Rossignol makes now are a totally different breed. The massive shocks on them makes even the roughest terrain smooth as butter, and the disc brakes allow for control even on steep downhill slopes.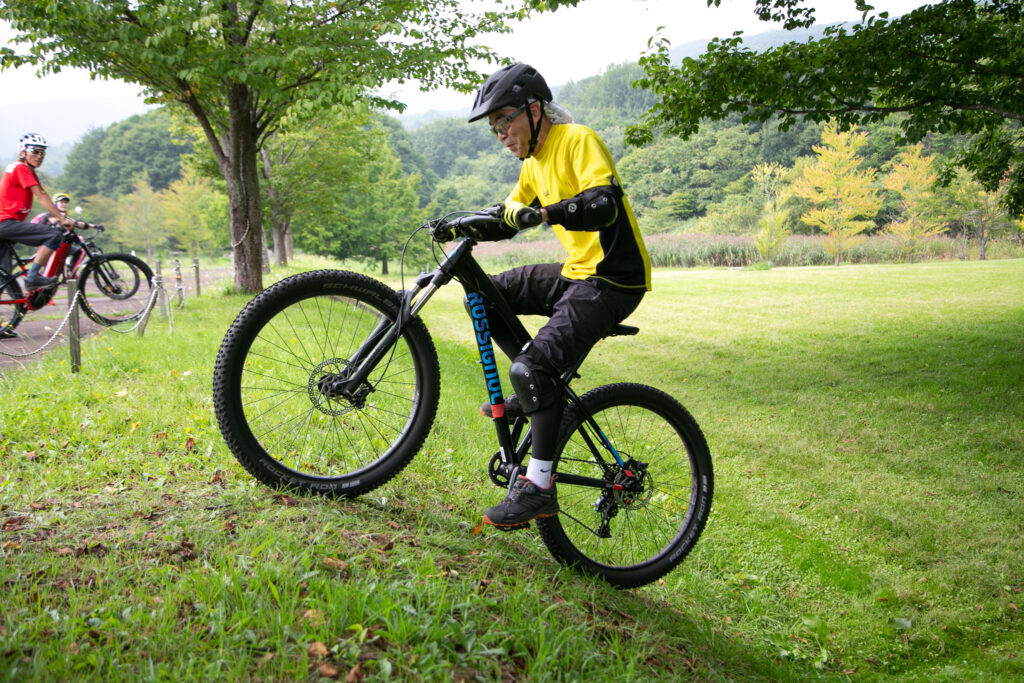 After all that practice, it was lunchtime, and the Clubman Team had prepared us delicious onigiri rice balls that we enjoyed in the park. Then after a bit of relaxation it was time to hit the road. We cycled partway up the Hachimantai Aspite Line then went down an old logging trail and eventually completely off road. We crossed a little stream, and enjoyed the cool breeze flowing through the mountain trail as we got a good workout with a nice balance of climbing and downhill.
We arrived back at Lodge clubman around 3pm sweaty, exhausted, and happy. What better time for a bath in the local hot springs! So we went off to the oldest of the three hot spring facilities in the Matsukawa Hot Springs, Shofuso. The rustic hot springs inn has this great outdoor bath across an old suspension bridge that is just magical. All three of the Matsukawa Hot Springs are great, but you can't go wrong with a visit to the first! People have been bathing here for more than 270 years!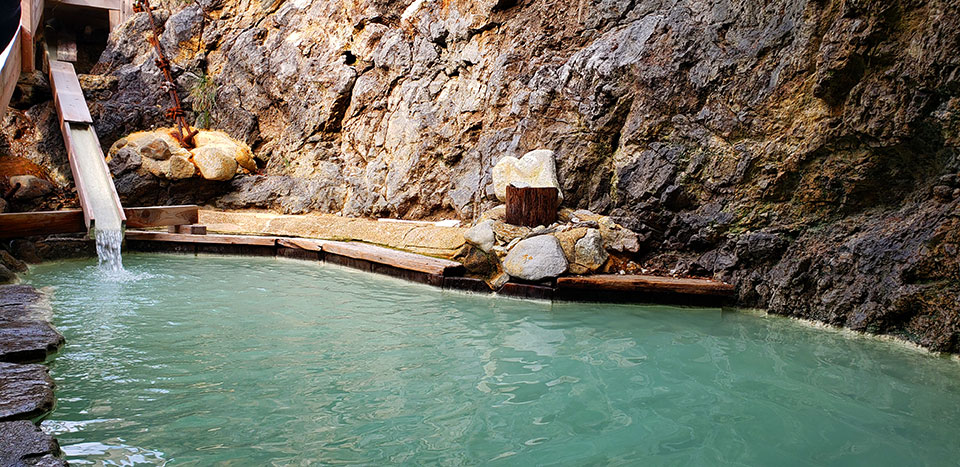 Back at Lodge Clubman, bathed and refreshed, we were ready for dinner. It wasn't just any dinner waiting for us, but a barbecue feast with local vegetables and local, popular brand pork steaks, Komakusafarm made tochucha pork, sausages, scallops from the Sanriku Coast, exquisite mushrooms from the Hachimantai Mushroom Farm, stir-fried offal and more. The beer on tap was also not unwelcome.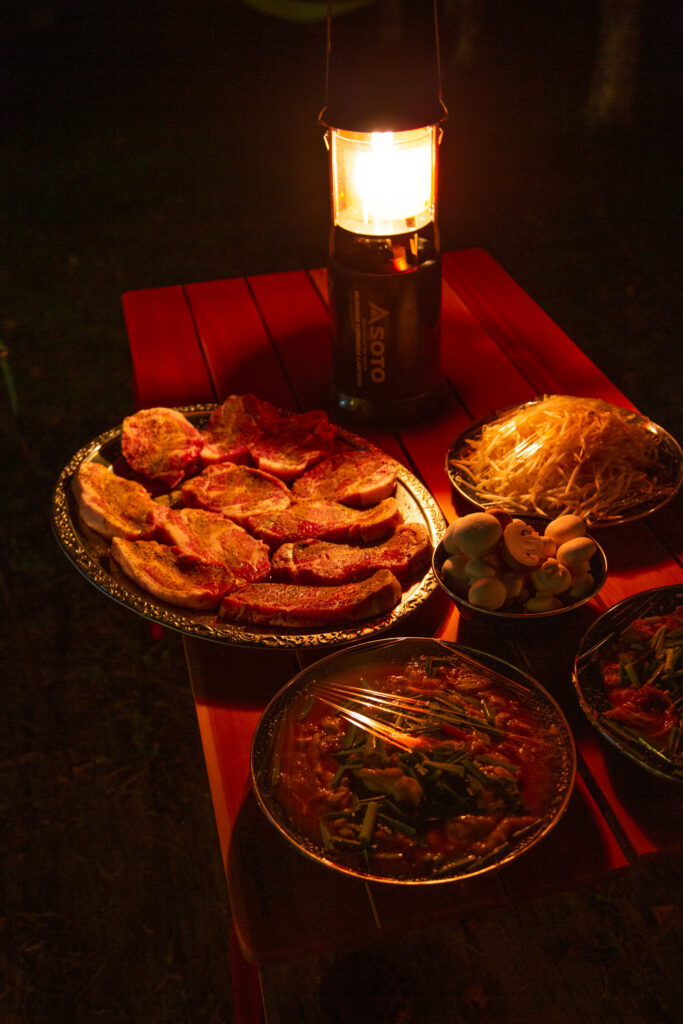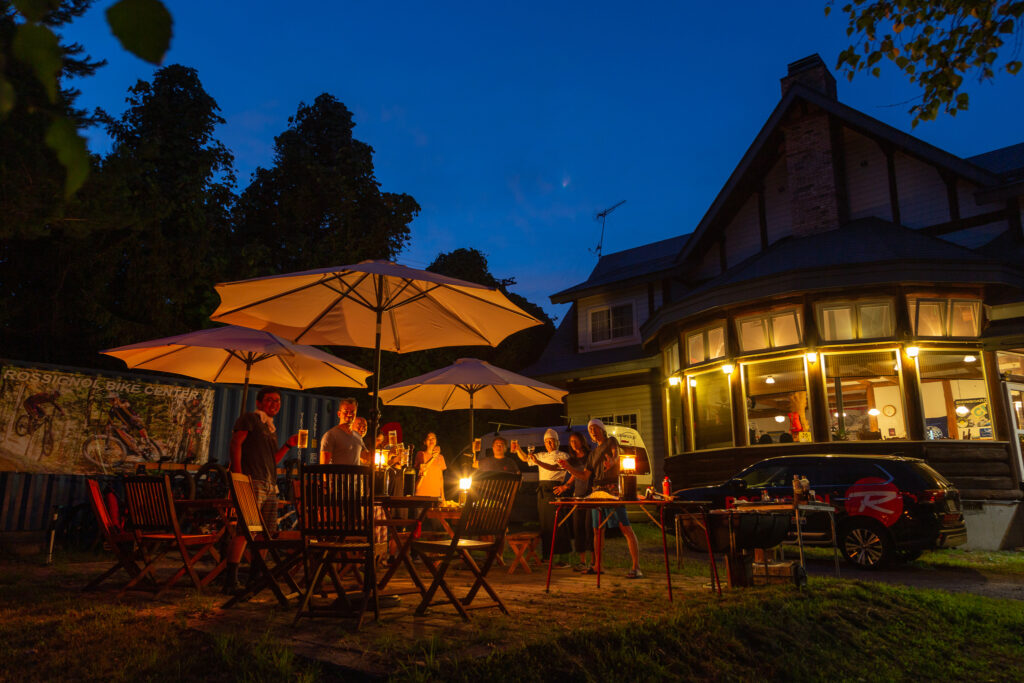 The next morning we assembled for a hearty breakfast at 7:30 a.m. Clubman's Guide Junya Kuragane's father, Ikuo, known as "Boss" – is an excellent cook though he was humble about his skills. Then we set off for APPI Kogen, where we rode the gondola to the summit at an elevation of 1,304 meters. After a bit of a refresher on proper downhill technique, we took the plunge and biked down the ski slopes over a variety of terrain all the way back to the bottom of the mountain.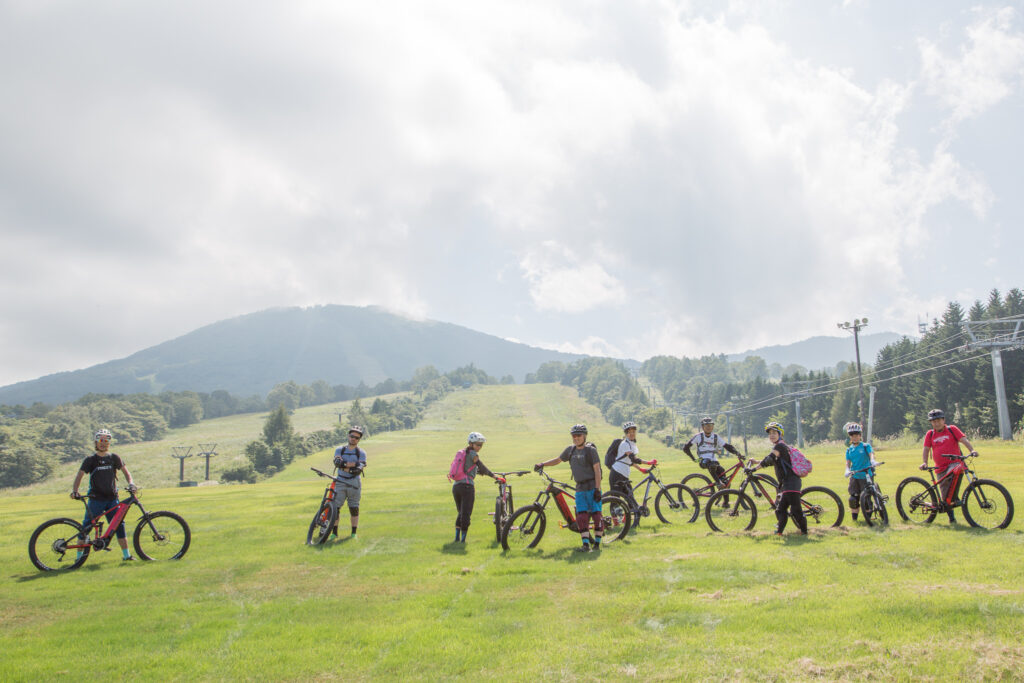 We took a lunch break after that workout at a rather luxurious Chinese buffet restaurant in the APPI Grand Hotel, and then were off again on the trails. The roughly 30km route we took from APPI Kogen back to Lodge Clubman was one of the highlights of the day. We did a lot of work climbing as well as enjoyed some exciting charges downhill. We made it back by mid-afternoon, fully satisfied with the day, and now confident and experienced on the mountain bikes. It was a full weekend and a great experience.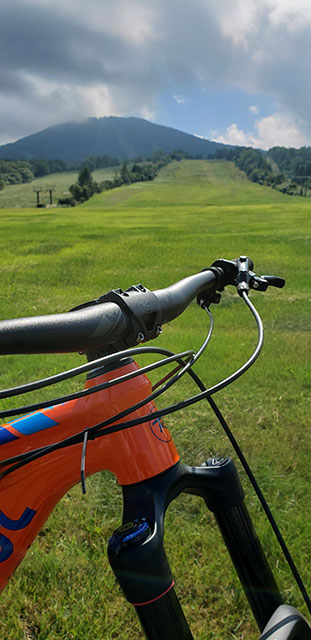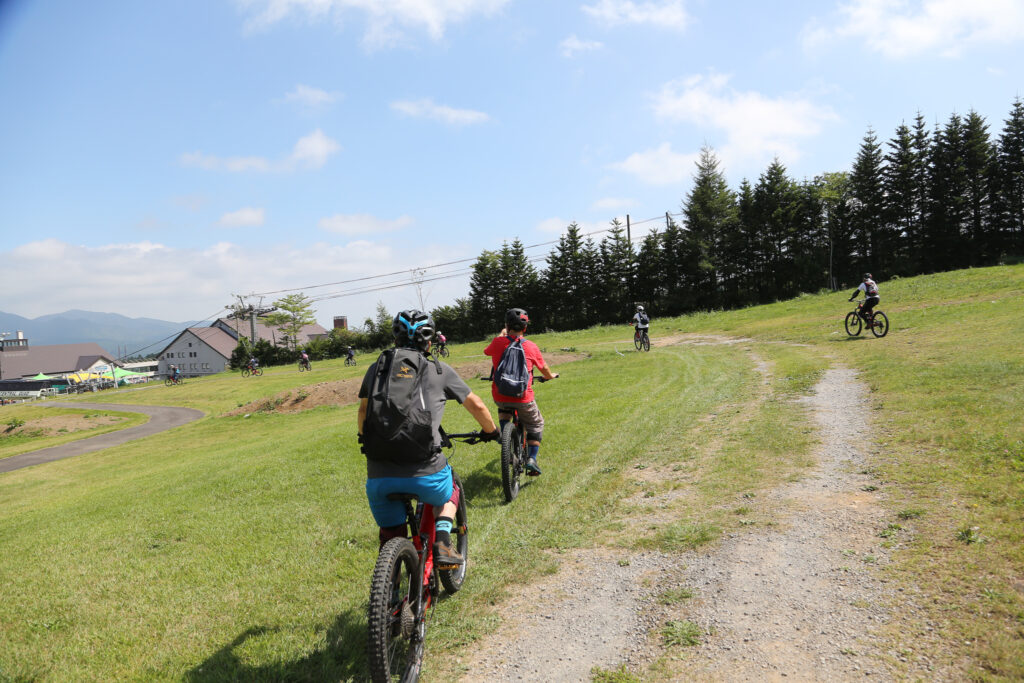 Lodge Clubman offers mountain biking tours on demand from June 22nd till the end of October. You can reserve them for groups of 2 people or more for 12,960 yen for 1 full day or 7,020 yen per person for a half day. This includes bike, helmet, and protector rentals, and lunch in the case of a full day. Make a reservation now! https://trip8.jp/listings/hachimantai-mountain-biking-tour/  (These prices are current as of 9/10/2019.)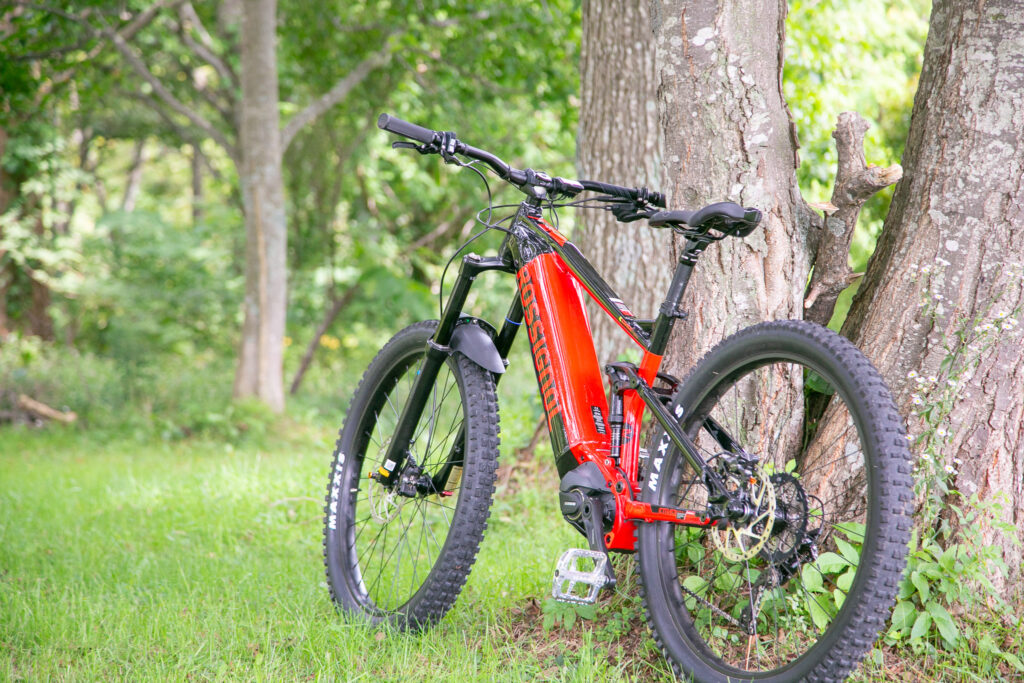 Lodge Clubman is much much more than just a great pension with mountain biking tours. Lodge Clubman offers a wide variety of outdoor experiences and tours throughout the year. During the winter they offer Telemark skiing lessons, alpine skiing lessons, backcountry skiing tours, crosscountry skiing tours, and CAT ski tours. During the warmer months they also offer kayaking lessons and tours. Let Lodge Clubman lead your outdoor adventure! More information here.
When you stay at Lodge Clubman, you can also enjoy the sense of community that you feel with the other guests as well as Junya Kuragane and the Boss. The barbecues at night bring people together, and since everyone staying loves outdoor activities, you've got a lot to talk about. Experience Lodge Clubman! You will thank yourself!