Allow us to introduce a number of mountain activities, beautiful locations, and delicious foodie delights that you can easily visit.
Day1 [ → Japan (Morioka, Iwate)]
On the first day, enjoy great food and walk around the city of Morioka
Arrive at Morioka Station
If you come to Iwate, you should try the Wanko Soba challenge. How many bowls can you eat? The challenge! From August 1 to 4, you can also see the Sansa Odori Festival.
Overnight stay in Morioka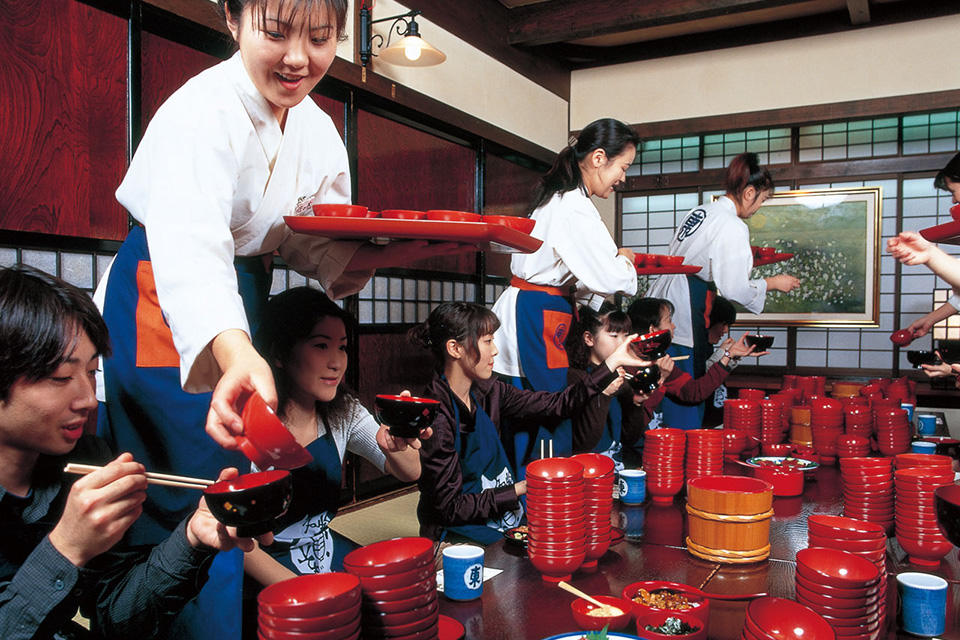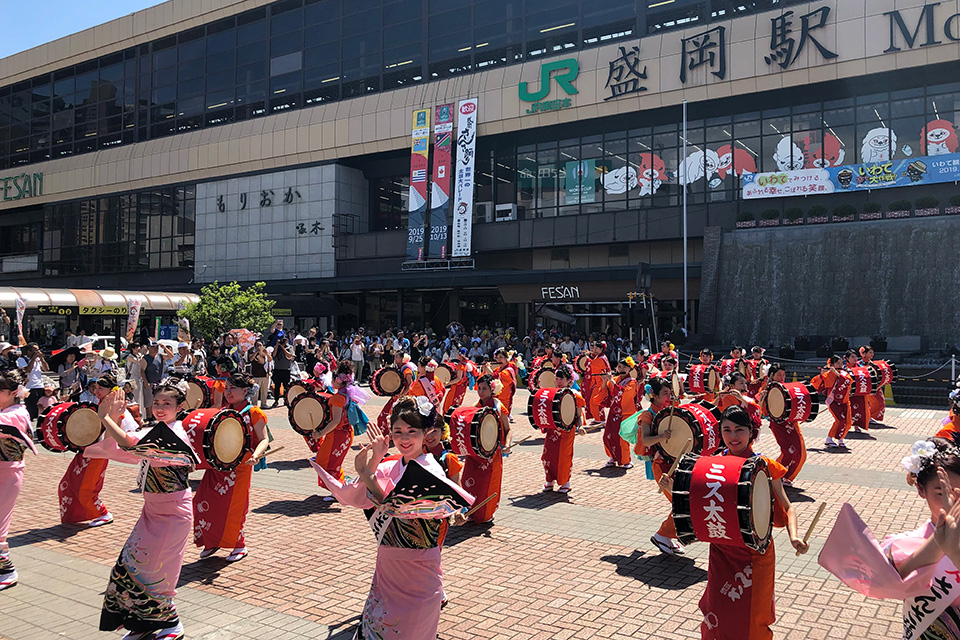 Day2 [Morioka → Hachimantai]
Enjoy mountain activities in a National Park
Rent a car in front of the station and head for Hachimantai!
↓ (Takes about 40 minutes by car on the expressway)
To Lodge Clubman.
Enjoy mountain activities with a specialist guide. ROSSIGNOL BIKE CENTER on the same grounds. Rent a bike and explore a special course with your guide. (Reservation required) At night, go on a walk to see the fireflies.
Overnight stay in Hachimantai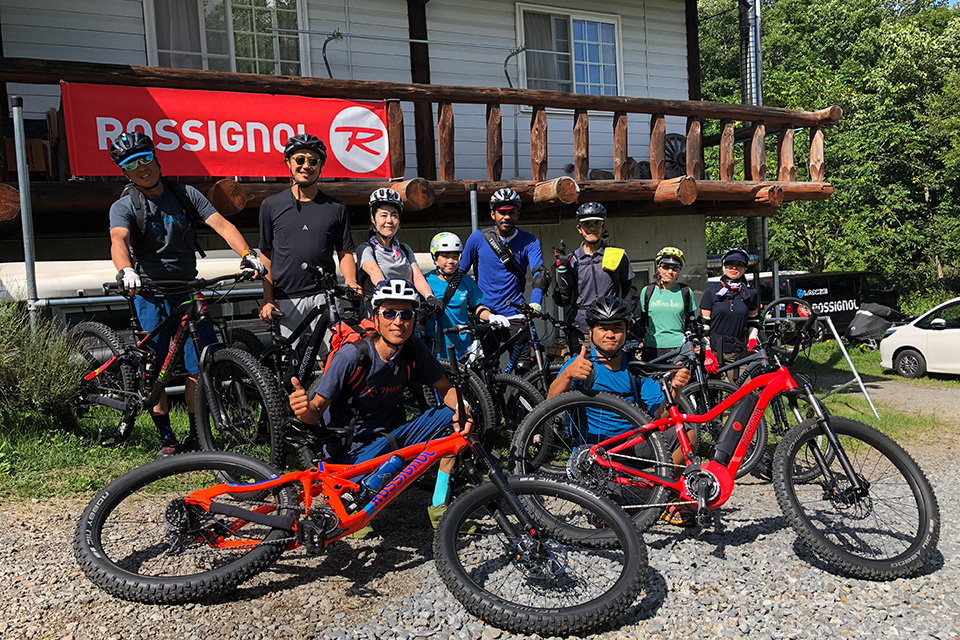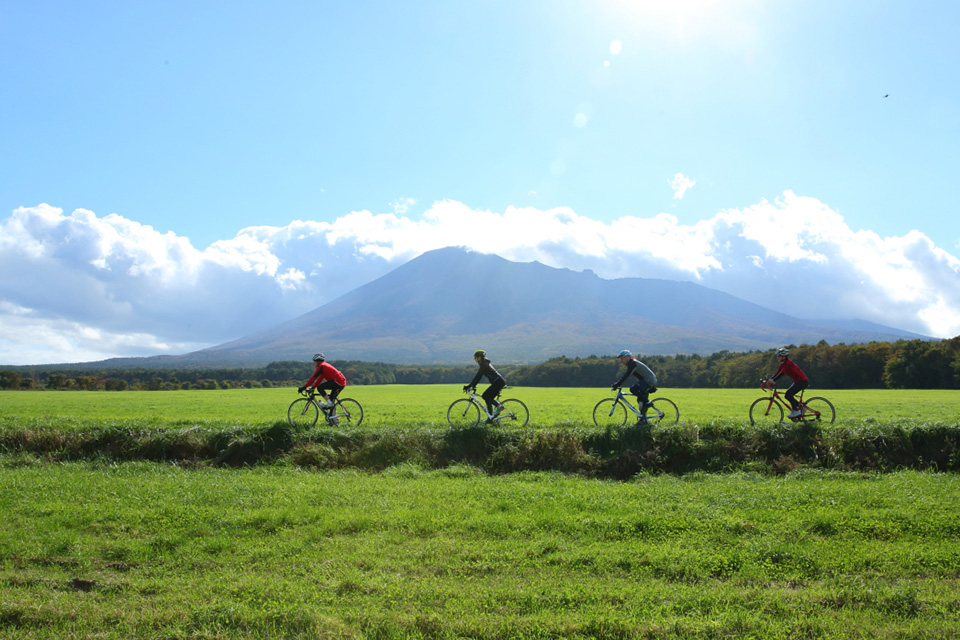 Day3 [Hachimantai → Morioka]
Enjoy beautiful locations and local food
Pray for love at Sakuramatsu Shrine.
Walk along a path through a refreshingly cool forest past ancient pines and cedars more than 200 years old to reach Sakuramatsu Shrine. Two trees are intertwined, joined both at the base and growing together mid-trunk. They have become down as a place to pray for love and luck in relationships.
Deep in the woods beyond the Shrine lies Fudo Falls. A red bridge crosses the river at its base, forming a beautiful contrast of color with the white waterfall and green trees.
↓ (About a 10 minute drive)
At Kojiya Motomiya Miso Chaya, try a slightly unusual miso-flavored soft serve ice cream.
Why not try Japanese miso soup? There are special miso souvenirs here for miso soup including broth base and Kojimiso that has been naturally fermented over two years.
↓ (About a 5 minute drive)
Taste Japanese Tofu and special yuba tofu at Fusetsuka.
The only place in Hachimantai that you can enjoy four types of tofu: brown, black, white, and blue – all from ingredients specially selected across Japan. Oboro soft serve ice cream and the special weekend-only croquettes made with yuba are also excellent.
↓ (Takes about 55 minutes by car on the expressway)
Enjoy Jajamen for lunch, one of the three great noodles of Morioka.
Pairon, the original place to serve Jajamen in Morioka, is of course particularly famous.